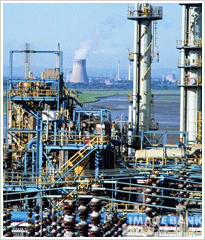 Hebei Glory Star Trading Ltd. is a group company specialized in producing and marketing chemical products. Our products have been exporting to many countries for more than 20 years and have enjoyed good reputation in world market.
The group owns 6 chemical plants which produce a series of chemical products, such as: Casein products, Sodium thiosulphate, Calcium hypochlorite, Cynuric acid , Fumaric acid, Glycine, Hydrofluoric acid, Sodium fluoride, Sodium silicofluoride, Calcium hypochlorite, Cynuric acid , Sodium dichloroisocyanurate(SDIC), Trichloroisocyanuric acid(TCCA) etc.
We classify our products into Casein products, Water treatment products, Agrochemicals, Organic and Inorganic chemicals. You may get full information for each product from our website, these information will include specifications, packing details, usage etc.
We sincerely welcome friends all over the world to contact with us. Please be assured that you will get super quality products and the best service from us.