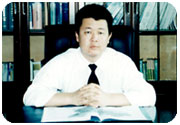 KMK chemical industry co.,ltd. has been expanding consistently in the past years. Here on behalf of all the employees, I would like to express my gratitude to all those who have supported us. Trust, honesty, these are the words we concerns in our business practices. We will continue to serve our customers for mutual benefit and development.
---------------General manager's greeting
KMK chemical industry co.,ltd. was founded in 1998, as an appointed pesticide manufacturer authorized by the State Economic and Trade Commission. It is located in the Industrial Area of Handan, covering a total area of about 25,000 square meters and a construction area of 10,800 square meters. It owns 5.96 million yuan of registered capital and currently has 150 employees, including 24 with mid or senior professional titles.
KMK has strong R&D capability, advanced manufacturing facilities and quality control instruments, and a well established sales network. It was honored "Contract Abiding and Trustworthy Enterprise", "AA Enterprise", "Science & Technology Enterprise of Hebei Province", "Counterfeit Free Enterprise of Hebei Province", "Excellent Enterprise of Hebei Province" and much more.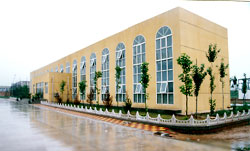 It received independent import/export right and ISO9002:2002 certificate in late 2002.
KMK's main products are: phorate, terbufos, 26% Sushate emulsion (parathion-methyl + phoxim), Nongboshi emulsion, Kmik aerosol, Kaimiling emulsion (beta-cypermethrin + dichlorvos), 18% Tekuaisha emulsion (omethoate), Kaimite emulsion (beta-cypermethrin), high-purity 2-hydroxyimino-2-phenylacetonitrile. The 2-hydroxyimino-2-phenylacetonitrile is KMK's featured product, manufactured with patent technology.