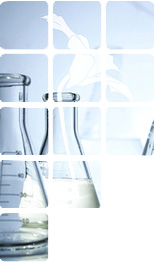 Shijiazhuang Yanming Chemical Co., Ltd. has been acting as a booming chemical enterprise in Shijiazhuang city for more than ten years. We now are mainly engaged in the production of chemical materials (Benzaldehyde, Benzyl chloride DMF, DMAC) and the recovery of solvents (DMF, DMAC waste liquid, toluene, formaldehyde, methanol, acetone and ethanol, etc)
There are leading equipment, complete inspection facilities, complete QA system and responsible staffs working for Yanming now. Over years' development, we now have had the ability to offer you all kinds of chemical intermediates and solvents, which are widely used in all the fields of chemicals industry. We now can sell more than RMB 10 million of products every year. Up to now, we have established close cooperative relationships with famous chemical companies in the world, our relations are very stable. Through taking the advantages of our company, optimizing our sales network and working hard to establish a good company status, we now have established and became the first one e-business company in the region of Shijiazhuang city. Meanwhile, through increasing the relative supporting facilities on materials and product type, we have been highly appraised by our customers. At present, our products are well sold in Japan, USA, EU, India and Southeast Asia.
With such team spirit of "Be practical, high efficiency, be creative", we are working hard to win the competition in the market. With excellent quality, excellent price and excellent service, we are working for your satisfactions. Yanming is looking forward to cooperating with friends and companies all over the world.
Our mission:
---- Basing on the chemical industry, we are working hard for further development. Honest business, we take quality and credit as the number one priority. Regular management system, we adopt the leading management system. With the good cooperation, we aim to establish good business relationships. Developing new products and develop our business, optimizing our structure. To be a famous brand, we are working hard to return our country and make contributions for the development of environment protection and society.