About us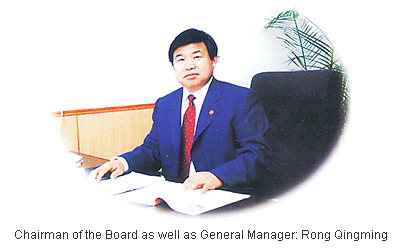 This company if founded in the spring of 1987.1t is developing from the unit of country government to the joint stocks. the area of this company is 80 thousands m2, the construction area is 2.2 thousands m2. the total invest is more than 300 million RMB yuans. The number of stuff is more than 400. it is the"Interprovincial Advanced Corporation"in HEBEI. It is one of the 100 strongest corporation in LANGFANG city.And it is"AA corporation"in BAZHOU bank system.This company is located in the center of BEIJING,TIANJIN and BAODING.East to TIANJIN is 45 km,north to BEIJING is 100km.JINGJU highway is going through the west,JINBA road is going through the north.This company is just 1km east to the exit in SHENGFANG of JINBAO highway.It is convenient to transportation.

The production of this company is Fe2O3, Fe2O3 H2O etc.all these production is produced according to the international standards.We have 4 produce line ,33 reaction tank(31m3) .Each year,the total production of ferric oxides dyes is up to 10 thousands tons.Based on many years experience and high diathesis of its stuff,this company has developing into the biggest base of dyes in the north of China,and got the certification of ISO9002 in 2001.

All of our stuff is eager to create more beautiful tomorrow together with our old and new friends,and supply our client the best ferric oxides dyes underthe principle of best quality and best service.