Hebei Xingang Biochemistry Co., Ltd.(Xingang Biochem.) previously Zhaozhou Bridge Biochemistry Co., Ltd. is located in Chinese famous touring city--Zhaozhou Bridge, Hebei Province, China. A member of Hebei Enterprises Group.
Hebei Enterprises Group were approved to be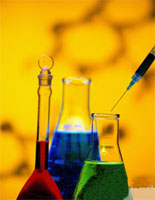 established in 1984 in Hong Kong by the State Department of the People's Republic of China. A state owned Group, with around hundreds million dollars asset, engaged in venture investment, securities investment, financial consultation, realty development and etc. In recent years, the Group enter into biochemistry and biopharmaceutical industries.
Xingang Biochem. engaged in research, development and manufacturing of biochemical and biopharmaceutical products. Now is the main manufacturer of Rifamycin Derivatives in the world, products including Rifampicin, Rifabutin, Rifapentine, Rifaximin, Rifamycin SV Sodium, Rifamycin S, 3-Formyl Rifamycin SV, Rifamycin S Sodium and etc.
Xingang Biochem.'s team of hundred Ph.D., M.Sc., B.Sc. degrees. Xingang Biochem. invested in introducing, training and upgrading of various talents and personnel every year. Xingang Biochem. have an advanced Microbody Selection laboratory, strongly support the biologic fermentation.
Xingang Biochem. have established a long-term friendly cooperation in the field of information, personnel exchange and R&D with Chinese famous universities, research institutes and laboratories.
Under strict quantity control, advanced quality analysis, perfect service, wide sales channel and nice credit, we have established long terms and firm cooperation with domestic and world-wide customers.
Xingang Biochem. will do the utmost to mutually establish prosperous future with new and old customers.