Nanchang Ganjiang Solvent Factory is a private enterprise that has been grown and develop ed under the support of governments of various levels and associations of our trade , a s well as personnel for various circles at the situation of reform and opening up. Committed to the operational concepts of "Keeping pace with time and Developing with Innovation", through years of hard work, we have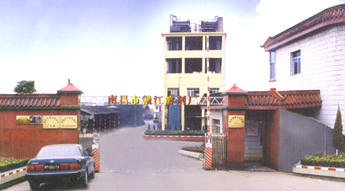 developed into a comprehensive manufacturer for ethyl acetate and butyl acetate. We also conduct marketing and transporting business for our products. We enjoy a total manufacturing yearly capacity of 130, 000 tons, which include 80,000 for ethyl acetate and 50000 for butyl acetate. Therefore we have occupied a leading status in our domestic trade and we have realized the modern management via microcomputers.

Our products have been manufactured strictly according to state standards. Our products have been sold all over China as well as exported to countries in Southeast Asia . We have been awarded such honors as province-level "Contract Honoring, Credit-Keeping Enterprise", "Key Industrial Enterprise" and "Advanced Enterprise" by Industrial and Commercial Administrations of Jiangsu Province, municipal and district governments respectively. Moreover, we entered "Nationwide 500 Strong Chemical Enterprises" and was listed into the first 12 ones in Chinese private enterprises in 2003.

In order to better contribute to the society and serve customers, we have introduced various semi-senor or senior technical professionals that account for 40% of our technical team, so we enjoy a powerful technical force. Moreover, we have been equipped with advance manufacturing equipment.

We have comprehensively adopted international quality management standards and manufactured according to ISO9001:2000 standard. We have formulated strict management systems for meeting customers' requirements.

Moreover, we have strong transportation capability. Besides special railway lines and 18 special train tanks, we have our own wharf, 6 special stainless steel transportation ships (300-400 tons), and over 20 large-size tank cars, capable of meeting demands of various customers. Customers are welcome for contacting us via phone, mail and personal visits.

With China 's participation in WTO, we are provided with limitless commercial opportunities, but we also are faced with bigger competition and challenge. We will be committed to the quality policy of "Standard Management, Perfect Manufacture, Accurate Measurement, High Quality Service", and jointly with friends from all circles with new concepts, excellent technology and comprehensive service and good human environment under the lead er ship Tao Lijian, Chairman of the Board and contribute to the high-speed progress of our region.